From Game Editor

Geplayer: Test your game on iPhone!

---
Featured Games:


Silver the hedgehog - Chaos Of The Skies

---
Game Demos:
SABRE - (Stable Actor Based Raycasting Engine) - UPDATES!

BLOCKED: A Game of Squares | Early (Early) Alpha

RESOLUTIONARY v1.0 - game scaler by lcl

January 28th 2011 SUPER OSTRICH

Octopus Game (Working Title) 2nd version

LexCondrans RPG Thing Version !5.0! New save/load machine

LexC's "Epic" Rpg/V3.0/Tons of changes made look it at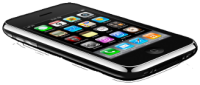 Now, you can create games for Mac OS X, iPhone and iPad! Mac users can now create games for Windows and Linux from your Mac!

Game Editor is the open source game design software that gives you the power to create the games of your dreams, and, unlike other game creation tools, gives you the chance to get and change the source code of the game creator and design and develop 2D games for personal computers as well as mobile devices.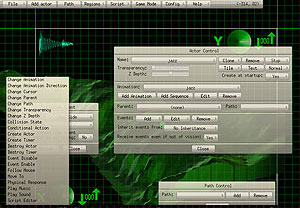 With Game Editor you can learn a lot about game creation, programming and many other things:
If Game Editor doesn't have the feature you want, you can just make it by yourself! No need to worry about system issues or compatibility, no need to do anything other than come up with the ideas! Game developing has never been easier!
Download now to see for yourself just how easy it is to use our game design software!
Game Editor is designed to develop games portable across all popular platforms, including Windows (95, 98, Me, NT, 2000, 2003, XP, Vista, 7), Linux, Mac OS X, iPhone, iPad, Pocket PC, Handheld PC, GP2X and Windows Mobile-based Smartphones.
Become a real game creator with Game Editor! Download our game design software and start creating your own games today!